- N.Y.U. memorial service for Seth Benardete, Feb. 1, 2002. Copyright 2003 by The Benardete Archive Inc. contact@benardetearchive.org Speakers included Harvey Mansfield, Ronna Burger, Michael Davis, Victor Gourevitch, José Benardete, and others.
Memorial speeches in honor of Seth Benardete. Speakers included: Matthew S. Santirocco Dean of the College of Arts & Sciences Angelo J. Ranieri Director of Ancient Studies Professor of Classics, New York University Michèle Lowrie Associate Professor and…
More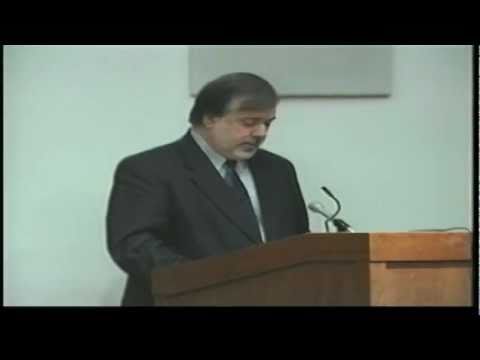 - Seth Benardete, "Socrates and Plato: The Dialectics of Eros," Munich, July 1, 1999.
The only known footage of Seth Benardete, this is a lecture filmed in Munich in 1999. Thanks to the Carl Friedrich von Siemens Foundation in Munich for its kind permission to use this video of the talk Benardete presented at the Foundation, July 1, 1999.