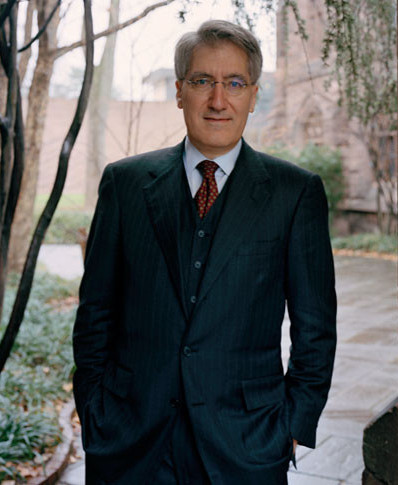 Robert P. George is McCormick Professor of Jurisprudence and director of the James Madison Program in American Ideals and Institutions at Princeton University. He has also been a visiting professor at Harvard Law School. He is a specialist in moral and political philosophy, constitutional law, bioethics, and the theory of conscience.
Beyond the classroom, George is chairman of the United States Commission on International Religious Freedom and has previously served on the President's Council on Bioethics, as a presidential appointee to the United States Commission on Civil Rights, and as a member of UNESCO's World Commission on the Ethics of Science and Technology.
Professor George is the author of Making Men Moral: Civil Liberties and Public Morality, In Defense of Natural Law, The Clash of Orthodoxies, and Conscience and Its Enemies. He is co-author of Conjugal Union: What Marriage Is, Embryo: A Defense of Human Life, Body-Self Dualism in Contemporary Ethics and Politics, and What is Marriage?). He is also the editor of several volumes and has published articles and review essays in leading law and scholarly journals and in journals of opinion.
George is a graduate of Swarthmore College and Harvard Law School, and has also earned a master's degree in theology from Harvard and a doctorate in philosophy of law from Oxford. He holds sixteen honorary degrees. Among his many other awards are the United States Presidential Citizens Medal, the Honorific Medal for the Defense of Human Rights of the Republic of Poland, the Bradley Prize for Intellectual and Civic Achievement, the William Wilberforce Award, the Philip Merrill Award of the American Council of Trustees and Alumni, the Sidney Hook Award of the National Association of Scholars, the Paul Bator Award of the Federalist Society for Law and Public Policy, and the Stanley Kelley, Jr. Teaching Award in Politics at Princeton. He is a member of the Council on Foreign Relations and serves as Of Counsel to the law firm of Robinson & McElwee.